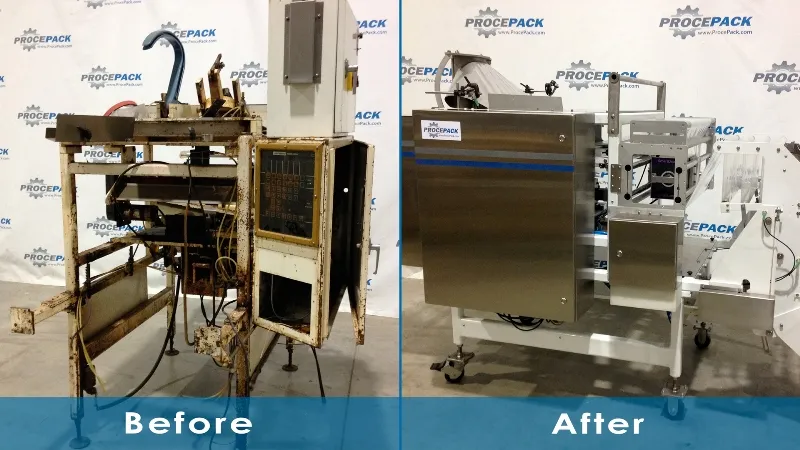 From: Francis Foucault-Bouchard (Procepack)
We received a batch of scrap baggers from a chips company and completely refurbished one for a cheese manufacturer. Every single parts of the bagger has been changed.
We start with pressure washer to saw the screws and dissembled the machine. Then we sandblast and paint it. We reassembled the bagger and added new parts, such as: PLC, belt, forming tube and many more. We finally added the final touch with stickers.

The customer provided the scale and we added it to our bagger. We installed the equipment in his factory and he is very happy with his new machine and can start his production right away.

We have other bagger like this one in inventory, contact us for more details: Contact us. We can refurbished one as you want it. The bagger will be ready for your packaging line soon and cheap, compared to a new one.
We invite you to click on the link below for a video of the all steps in the refurbished process. Feel free to go on YouTube and leave a comments on the video. You'll also see a lot of videos of other realizations on YouTube.